WEEKLY INTELLIGENCE REPORTS
Our Weekly Intelligence Report (WIR) is a confidential bulletin that offers a comprehensive picture of the latest developments in the geopolitical, defense & security, and energy sectors in the Gulf and MENA regions. WIRs are published every Friday, with each issue compiling a number of fully, partially, or briefly reproduced Daily Intelligence Reports (DIRs).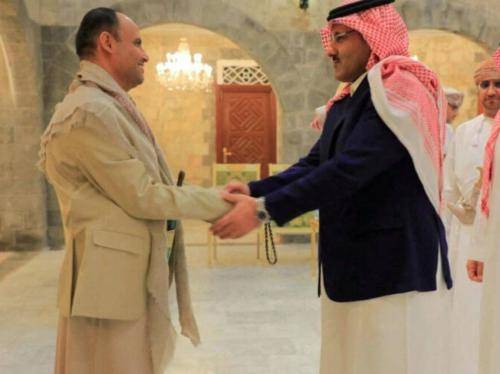 weekly
TR Weekly - Issue #30/38
Friday, September 22, 2023
Houthi demands and the limits of their negotiations with Saudi Arabia
While the Houthi delegation was in Riyadh, Saudi CP Mohammad is said to have visited the Yemeni ports of Hadhramaut and Mahra.
An insight on the relationship between CP Mohammad and Macron amidst Expo 2030 bid.

Defense talks between El-Sisi and Colonna, the systems tested during the Red Sands 23.2 Exercise, an update on Sheikh Ahmad Al-Fahad's meeting with Lecornu, Saudi interest in Russian EW systems used in Ukraine.
As Singapore is interested in ADSB platforms, the UAE receives several offers for short and medium-range air defense systems, while eyeing cooperation with Italy in unmanned systems.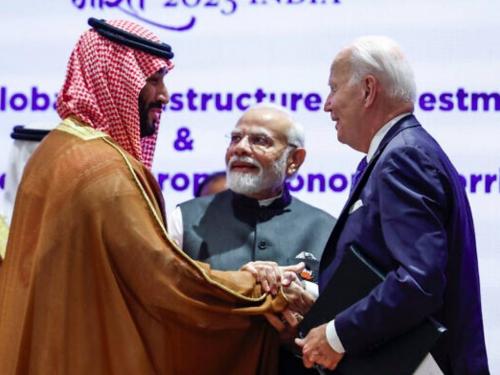 weekly
TR Weekly - Issue #30/37
Friday, September 15, 2023
CP Mohammad's view on U.S. attempts to associate the IMEC with normalization
As Qatar and the U.S. prep for a distinguished space cooperation, Emir Tamim extends the role of his brother Sheikh Jassem. Meanwhile, McGurk meets with Palestinian officials in Saudi Arabia in the context of the U.S. efforts to achieve normalization.

Updates on Saudi-French talks on the Rafale and Leonardo DRS' C-UAS offer to Bahrain. The UAE and China to expand defense relations following the "Falcon Shield" exercise.
From Kuwait, Defense Minister Sheikh Ahmad Al-Fahad discusses with his French counterpart Lecornu the repercussions of the Caracal scandal. European competition to provide Oman with SHORADs, and Saudi tender to arm the newly ordered MMSCs.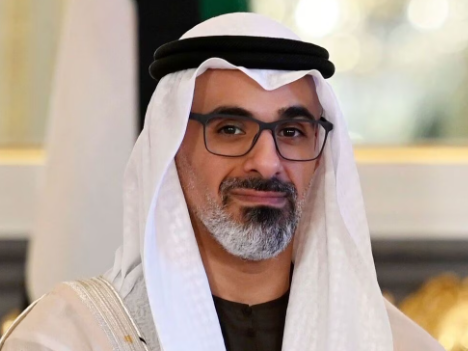 weekly
TR Weekly - Issue #30/36
Friday, September 08, 2023
The UAE receives future fighters TOT offers from several countries
Amid Washington's discomfort about Riyadh extending oil cuts, Iran expresses a positive stance concerning the indirect talks with the U.S. under the Omani mediation. From the UAE, CP Khaled is set to enhance the role of youth councils.
In Defense, Saudi Arabia and China finalized 3 projects on unmanned systems and currently engaging in talks about the L-15 Falcon jet trainer. Meanwhile, GADD continues efforts to safeguard Saudi Aramco's assets.
Ever-growing defense cooperation is ongoing between Qatar and Singapore. Egypt is in talks with CMN Group to receive coastal radar technology. Cooperation between the UAE and Israel concerning an advanced air defense system.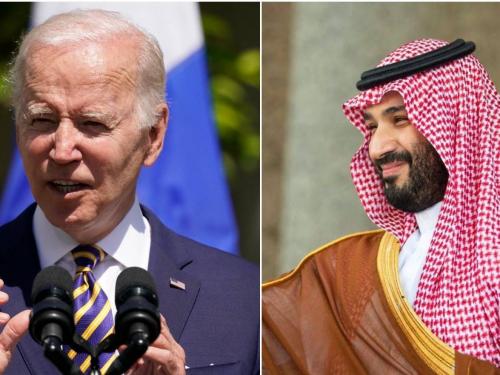 weekly
TR Weekly - Issue #30/35
Friday, September 01, 2023
Saudi CP Mohammad and President Biden consider meeting at the G20 summit
While Saudi Arabia expects U.S. compromises in the context of talks to achieve Saudi-Israeli normalization of ties, Iran's Supreme Leader Ali Khamenei and the IRGC exchange views concerning the country's indirect talks with the U.S.
Meanwhile, the UAE embarks on mediation efforts between Russia and Ukraine.
In Defense, France offers advanced naval systems to Qatar, while Saudi Arabia and China engage in talks on air defense systems. A GCC interest in Turkiye's TCG Anadolu, an update on the Iraq-Rafale file, and a look at the defensive aspect of the Kuwaiti-British Investment Partnership MoU.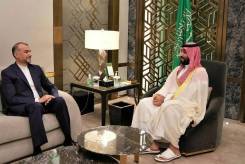 weekly
CP Mohammad-Abdollahian Meeting: On regional security, and Iran's assessment

As Riyadh and Tehran continue discussions under the Beijing agreement, Saudi CP Mohammad defines the nature of his differences with UAE President Sheikh Mohammad.

In Defense, CP Mohammad's expected visit to London later this year seems to be heavily focused on the GCAP. Riyadh seeks reports on M2 Bradley's performance in Ukraine. The latest on the Kuwaiti-French defense relations.

As the UAE and Qatar receive offers for air defense systems, EDGE's air defenses gain attention from Asian countries.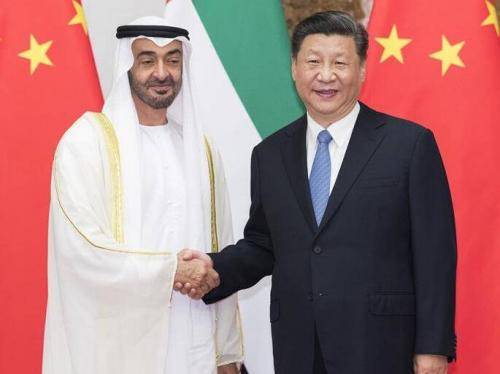 weekly
Emirati-Chinese "Falcon Shield 2023" exercise exacerbates U.S. concerns
As Saudi CP Mohammad calls for expediting negotiations with China on the FC-31 program, Assistant Defense Minister Talal Al-Otaibi discusses with the Chinese Defense Minister drones and air defense systems. Meanwhile, the Saudi MoD will organize tenders for Navantia's MMSCs weaponry and systems.

Also in Defense, Emirati-French defense relations touch on HALE UAVs. Egypt and France to sign a military naval agreement involving TOTs, and Qatar to form a holding company for advanced military industries.
In Politics, Iran is concerned about the progress of the Beijing agreement amid U.S. interventions and recent military buildup in the Gulf region.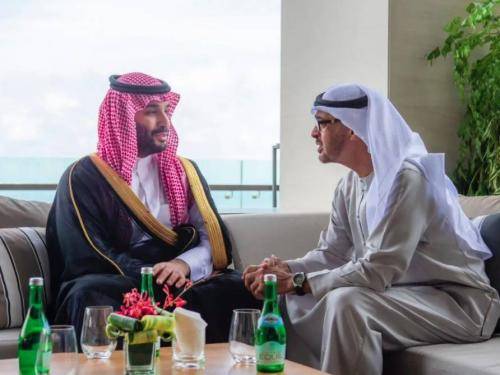 weekly
TR Weekly – Friday, August 11| 30th Year, Issue #30/32
A meeting between Saudi Crown Prince Mohammad and UAE President Mohammad is expected on the sidelines of the BRICS meeting later this month.
While Riyadh weighs the talks it held on Ukraine vis-à-vis its relations with Moscow and Washington's expectations, Saudi and Iranian officials continue their meetings behind closed doors around implementing the Beijing agreement. Iran is rumored to have agreed to halt activities in the Saudi Eastern Province.
On the defense level, an update on Kuwait's Caracal issue, Egypt considering EU and Chinese suppliers for AUVs, and Saudi contact with Asian and EU bidders for submarines.
In GCC ruling affairs, the latest on the Saudi crown prince's succession and the expansion of defense powers of Abu Dhabi's Crown Prince Sheikh Khaled.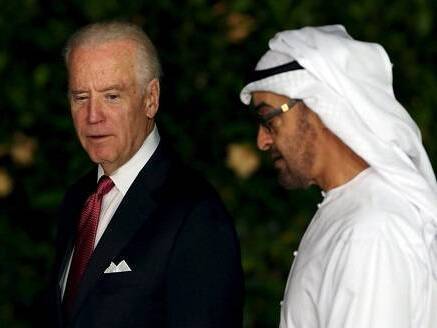 weekly
TR Weekly – Friday, August 4| 30th Year, Issue #30/31
Kuwaiti-French defense relations seem to be going south as the Caracal issue presents itself as a hurdle. In contrast, UAE-French strategic defense relations are expected to expand, especially in space.
Saudi Arabia eyes South Korea's KF-21 fighter while engaging in talks with China for a TOT of the LW-30 laser system. The UAE is in talks with Israel over cruise missiles.
In politics, 3 contentious files stand in the way of perfecting the ties between the UAE and the U.S. Meanwhile, Sullivan's meeting with Saudi Crown Prince Mohammad brought some updates concerning the Saudi-Israeli normalization of ties.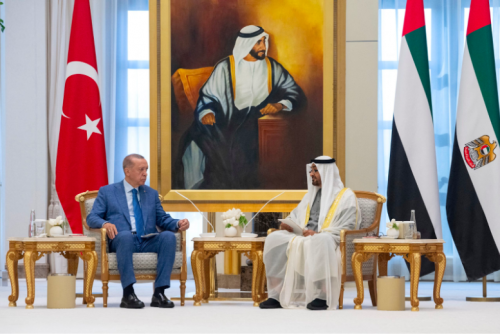 weekly
TR Weekly – Friday, July 28| 30th Year, Issue #30/30
A colossal defense package was signed between the UAE and Turkiye during the visit of President Erdogan to Abu Dhabi last week. The historical deal is expected to pan out for both countries.
Saudi Prince Khaled is expected to visit Paris, where strategic defense talks are to take place, the Rafale topic being a frontrunner. Meanwhile, Baghdad is said to be disappointed about the status of its Rafale file, in light of the recent visit of the French Minister of Armed Forces.
On the political level, Qatar resumes its mediation efforts between Iran and the U.S. to reduce tensions in the Gulf region. Concurrently, Tehran expresses concerns about some factors that might harm reconciliation with Riyadh under the Beijing agreement.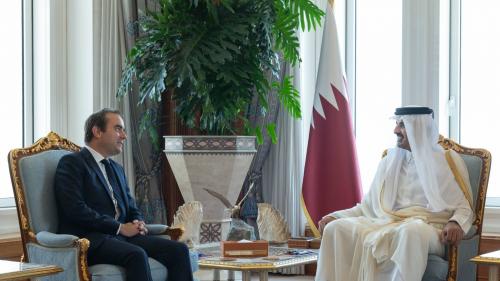 weekly
TR Weekly – Friday, July 21| 30th Year, Issue #30/29
Our lead story for this week focuses on Saudi Crown Prince Mohammad's view on why the U.S. efforts to normalize ties between the Kingdom and Israel are not working.
This week's issue also addresses the Qatari plans to acquire military satellites and provides an analytical dive into the recent Saudi-Turkish deal concerning the Bayraktar TB2 drones.
This week's issue also sheds light on the naval cooperation offers the French Minister of Armed Forces proposed to Qatar during his official visit to Doha.