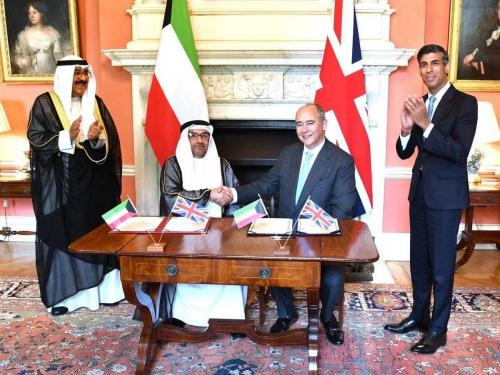 Summary: 
Kuwait and the U.K. signed a memorandum of understanding (MoU) on Tuesday (29/8/2023) aimed at enhancing their investment partnership.The MoU was signed in the presence of Crown Prince Meshaal and Bri...
40
credits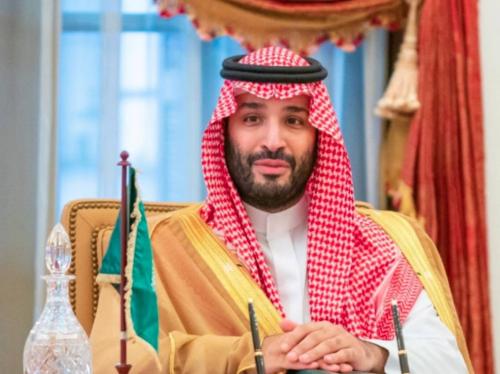 Summary: 
British PM Rishi Sunak invited last week (17/8/2023) Saudi CP Mohammad Bin Salman to visit London later this year.Within this context, a series of contacts between Saudi and British senior advisors is...
40
credits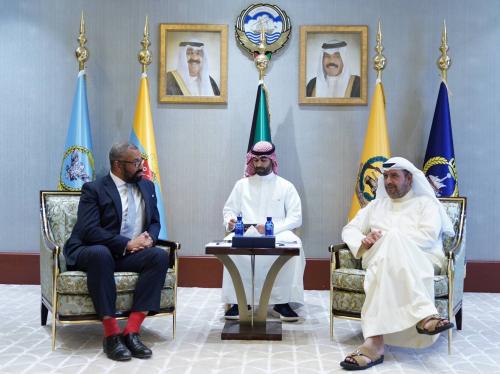 Summary: 
Kuwaiti Deputy Prime Minister and Minister of Defense Sheikh Ahmad Al-Fahad Al-Ahmad Al Sabah met with British Secretary of State for Foreign, Commonwealth, and Development Affairs James Cleverly...
40
credits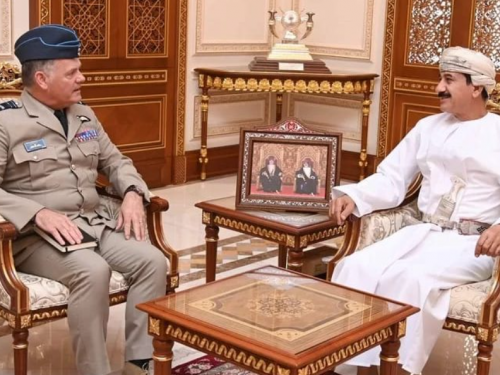 Summary: 
The Minister of the Omani Royal Office General Sultan Bin Mohammad Al-Numani received on 22/6/2023 British Defense Senior Advisor to the Middle East and North Africa Air Marshal Martin Sampson.During ...
40
credits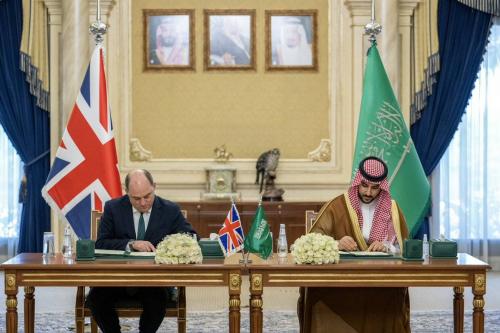 Summary: 
British Secretary of State for Defense Ben Wallace visited Saudi Arabia yesterday (1/3/2023), and met with Saudi Minister of Defense Prince Khaled Bin Salman Bin Abdulaziz. During their meeting, a de...
55
credits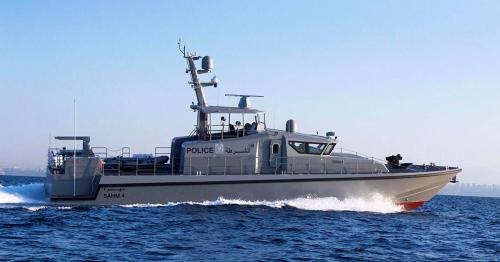 Summary: 
The Omani Ministry of State for Defense and its British counterpart reportedly started implementing the joint defense agreement signed between the two countries in May 2022.This will reportedly begin ...
45
credits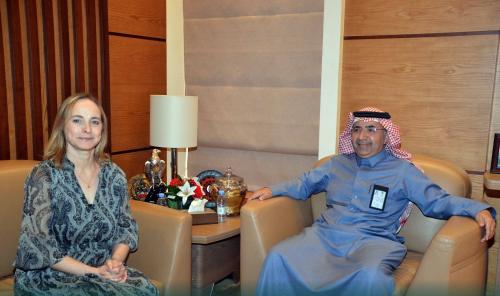 Summary: 
Director General of the Industry Trade and Economic Security at the British Ministry of Defense Avril Joliffe visited Riyadh yesterday (1/2/2023) and met with senior Saudi officials who are in charge ...
45
credits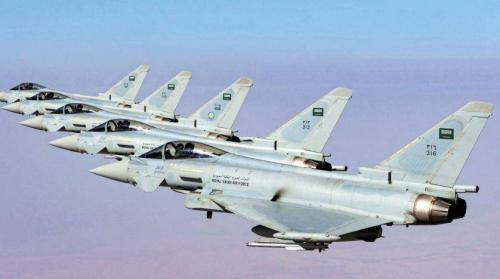 Summary: 
The Backslide exercises between the Royal Saudi Air Force (RSAF) and the British Royal Air Force concluded on 1/1/2023 at King Fahd Air Base, in Taif, Saudi Arabia. The Kingdom considers the Typhoon ...
45
credits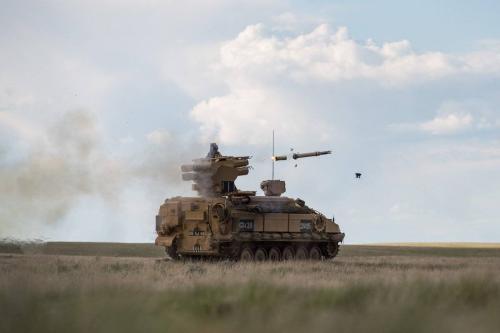 Summary: 
Talks are reported to have been ongoing over the past three months between the defense ministries of Oman and Britain, despite the aggravation of the British internal crises.A preliminary military agr...
40
credits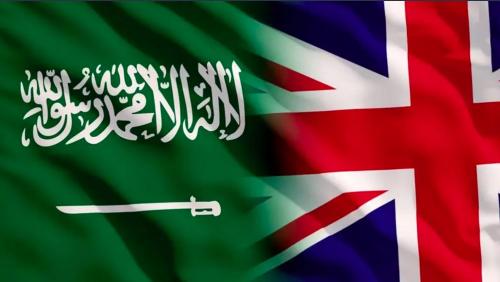 Summary: 
Saudi-British defense relations are expected to witness significant expansion under the new British Prime Minister Liz Truss. PM Truss is said to have sent Saudi Crown Prince Mohammad Bin Salman Bin ...
44
credits