About us
Established in 2004, Tactical Report is an exclusive news and market intelligence service.
We are locally present in the MENA region and the GCC states, where we're the trusted authority to cover political events and share insightful articles and reports about security & defense, oil & gas policies, and political affairs. We rely mainly on human intelligence sources and our content spans over market intelligence, industry information and advancements in geopolitical agreements.
Your trusted source for MENA
Security & Defense Intelligence
We are confident that our vast and international network of human intelligence sources (HINT) and open-source intelligence (OSINT) can assist you in making the right decisions for your business. We report continuously on current events in the form of Daily News Articles and Weekly Reports, and we are available to support you with specific inquiries.
Our Vision
Tactical Report is the recognized leader in market and competitive
intelligence in the security & defense sectors for decision-makers with interests in the MENA region and GCC states.
Our Mission
Tactical Report maintains a roster of local reporters with widespread networks in the defense and security sectors of the MENA region and GCC states to collect human intelligence-based market information to produce and publish articles and reports with insights relating to internal and international politics and markets – so that parties with vested interests can stay informed and make efficient decisions.
---
Previously covered topics
Defense
Monitoring of defense
procurement projects
Politics
Development in political
affairs geopolitics and
regional politics
Energy
Mainly oil and gas policies
Arms
Armament deals, trade
and advancements
Various
Various other topics
relating to geo-political
advancements in the
MENA & GCC states
Events
Ad Hoc & Regular events,
such as G7 summit,
conferences and
international meetings
Get in Touch with Us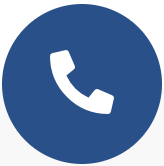 Contact us.Talk to us immediately, our dedicated team is ready to assist you from Monday and until Friday from 9 am to 1 pm.
Owner & General Manager
Assaf Kfoury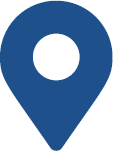 Address
Tactical Report SARL Metn – Ain Saadeh – Fathallah Bldg.
P.O.Box 278 – Mansourieh, Lebanon